The process of lead generation is always evolving, and it can be hard to keep up with the latest best practices. If you're looking for ways to generate leads for your business, this post is for you. I'll cover everything from inbound marketing to content marketing to social media outreach. Lead (demand) generation is one critical element of your marketing efforts and strategy. By the end of this post, you'll have a solid understanding of how to generate leads for your business. More leads equals happy leadership and more sales, so let's get rolling!
B2B versus B2C
How B2B lead generation differs and it's specific challenges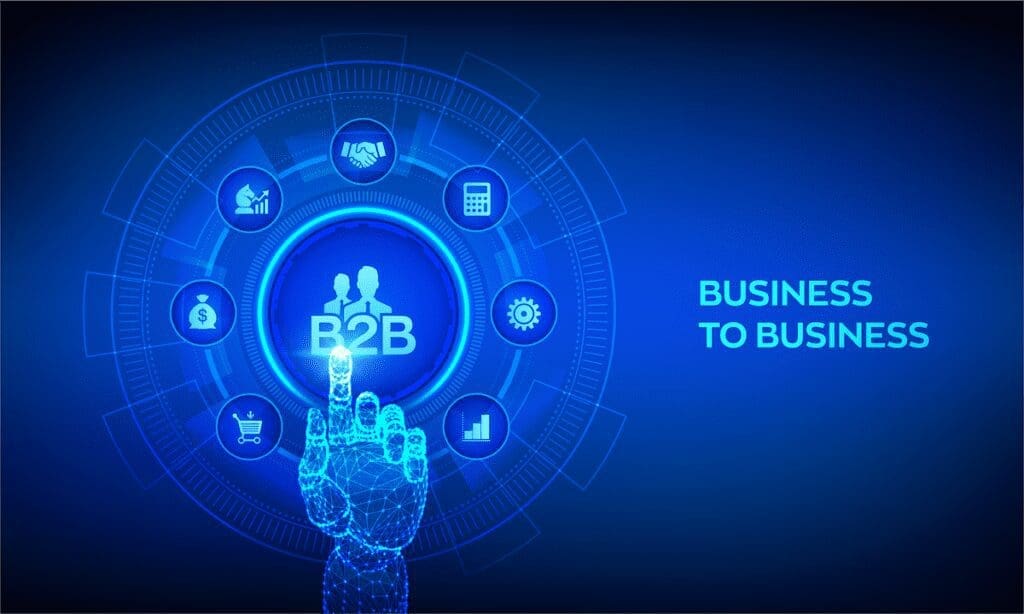 B2B lead generation is more of a long-term process than B2C lead generation. B2B buyers must first understand the value of your product or service before they commit to buying it, which means you have to invest time and effort into educating them on what you offer. As such B2B marketers should focus on building relationships with potential leads rather than simply pushing their products. For my primary industry, sometimes the sales cycles can run 18-24 months. So, building relationships are key and will be far more sustainable over time.
Inbound marketing
One of the most effective ways to generate more B2B sales leads is through inbound marketing. This involves creating content that answers customer questions, educates potential customers about the benefits of your product or service, and encourages them to take action (e.g., lead magnet, contact you for more information). Content could be written blog posts, videos, infographics, or even webinars.
Content marketing
Content marketing is another great B2B lead generation tactic. This involves creating high-quality, valuable content (such as blog posts, case studies, and eBooks) that provide customers with helpful information about your product or service. By offering valuable information to potential leads, you're demonstrating your expertise as sales and marketing teams and building trust in your brand.
Email marketing
Email marketing is an effective B2B lead generation tactic. You can use email to nurture leads by providing them with valuable information that is relevant to their needs. Additionally, you can use emails to invite potential customers to webinars and other events where they can learn more about your product or service.
Social media outreach
Finally, B2B lead generation also involves using social media platforms to reach out to customers. This can be done through organic outreach (e.g., engaging on relevant topics) as well as paid campaigns (e.g., targeted ads). Social media allows B2B marketers to build relationships with a wider range of customers you'll be able to demonstrate their expertise.
By using these B2B lead generation tactics, you can effectively generate leads for your business and grow your customer base. With a bit of creativity, hard work, and dedication to the process, you'll be able to get cold leads and drive significant results for your B2B business. So get out there and start generating leads today! Good luck!
What's your lead generation goal?
Understanding your specific lead generation goals
Lead generation is an essential part of any integrated marketing program, as it helps identify prospective customers and convert them into actual customers. Therefore, before beginning any lead generation efforts, it is important to understand your specific goals. Ask yourself questions such as, who are you trying to target, what are their needs and wants, and how can you best meet them? Answering these questions will help define your lead generation goals and determine the most effective strategies to reach them.
Define your target market
Who are you trying to reach with your product or service?
Defining your target audience is an essential part of the lead generation process. Knowing who you're attempting to reach with your product or service will allow you to tailor your communications appropriately in order to increase customer engagement. Your audience should be well defined, so analyzing customer data and getting detailed feedback from market research can be invaluable when determining what features your audience members look for in a product and how they choose to purchase it. Understanding the key factors that make up your target audience across various channels allows you to craft more effective campaigns, creating content tailored directly to their needs and interests.
List segmentation and management
Is your list in good health?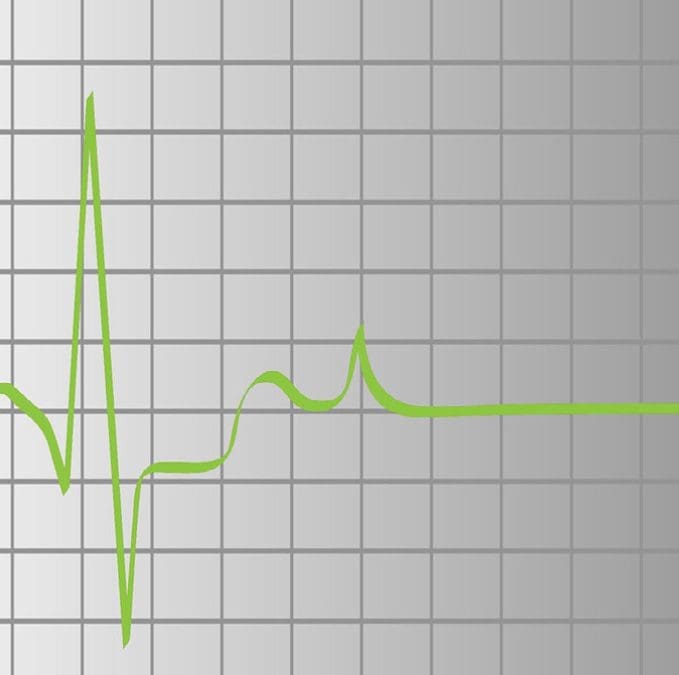 Once you have identified your target audience, it's a good time to look at your list and access it's health. This is where list segmentation and management comes into play. By segmenting your prospective customers, you can ensure that you are targeting the right people with the right message at the right time. This allows for more personalized emails and other forms of communication by segmenting by lead attributes, market or another differentiator. In doing this, your efforts are more likely to resonate with prospects. Additionally, it's important to regularly manage your list by removing any inactive or unengaged contacts and ensuring that the data is up-to-date.
In addition to segmentation, where are you gathering your lists from? Web forms and contact pages? Webinar participation? When doing this, always use a double opt-in. This a way to keep your list clean with people truly interested in receiving your content. Additionally, use your internal systems to generate lists.
Just to name a few, things like
Customers
Customers who have used service or a specific department
Trade organization contacts
Tradeshow contacts
Webinar registrations and participants
Research your competition
What are they doing that's working, and how can you do it better?
Doing research on your competition is essential when it comes to generating B2B sales leads, because it gives you insight into what's currently working in the marketplace. You can identify trends that could apply to your own strategy, and figure out how to improve upon them. So take some time to consider research options such as online surveys or customer interviews, and gather data from competitors by looking at their website analytics or even benchmarking their performance against yours. That way, you'll be in a better position to effectively target the right demographic and create a competitive edge for your own business.
Use content marketing to build relationships
What kind of content are you creating?
Content marketing is a powerful tool for building relationships with prospective customers. Content marketing strategies should be tailored to your target audience's needs, interests, and challenges. Creating relevant, engaging, and valuable content that is helpful and informative will help establish your expertise in the industry and build trust with prospects. Additionally, content can be shared across multiple platforms to increase brand awareness and reach more potential leads. Examples of content include blog posts, videos, podcasts, webinars, and case studies.
Be sure to first understand your customer pain points and the customer journey. What information do they need at what stage of the journey or sales cycle? This is often ignored, but in my opinion, is a critical part of your digital marketing strategy.
Content tactics – getting into the weeds
Now when developing your content, some components that all play a role. These are items that are each a key element to the whole.
Subject lines – These should be catchy, attention-grabbing and relevant to the topic.
Sign up button or text – This should be clear and easy to find.
Email opt-in form – This should include the desired information that you would like to capture.
Content body – This should be engaging and provide value CTA (call-to-action).
Website/landing page opt-in form – This should enable people to easily sign up.
Social media opt-ins – Create campaigns or seek out influencers.
Call to action or CTA – The call to action should be specific, concise and action.
A/B, split test or split testing – Try out different versions of content to see what works best.
Email marketing software – Use this to create campaigns and track results.
Marketing automation and automated emails – These can be used to reach out and nurture your leads.
Create a lead-generating offer
This could be a free ebook, webinar, or report
Creating a compelling offer (lead magnet) like an ebook, webinar or report is one of the best ways to generate B2B leads. It lets potential customers 'test drive' your product, and serves as a great introduction to your services. Of course, for it to be successful, you need to make sure your offer is valuable and provides real value to people that view it. Including a strong call-to-action (CTA) will also increase engagement and make it easier for potential leads to take the next step when they're ready. Whether you offer a free resource or an exclusive offer, creating an offer that can capture the attention of your target audience is an important part of any lead generation strategy.
Drive traffic to your landing page
Use SEO keywords, social media ads, or email marketing campaigns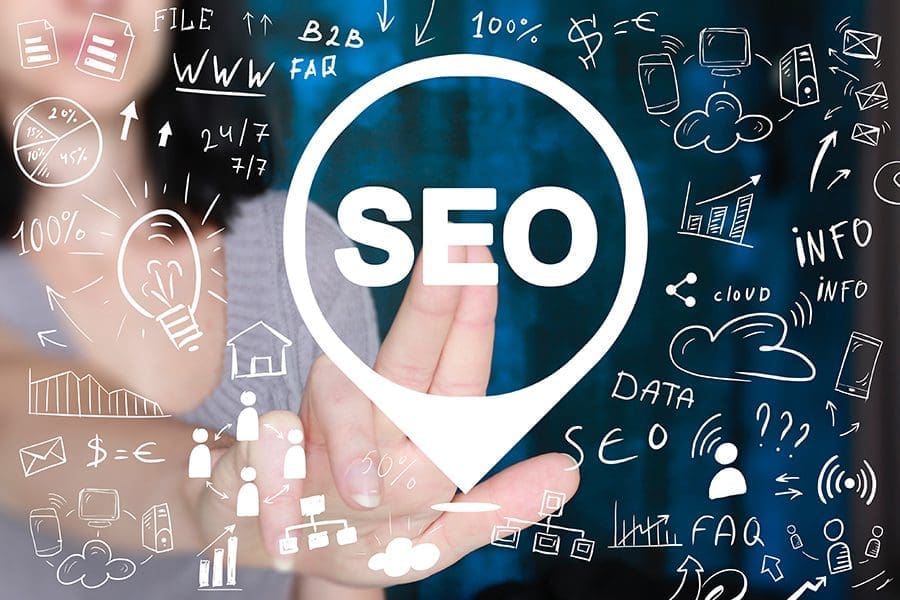 Generating B2B leads starts with traffic. And traffic means different things to different businesses. A great way to drive traffic to your business is through SEO-friendly keywords, as this will make it easier for customers to find you when they search online. Social media ads are another highly effective technique, as they ensure that your message reaches the right audience quickly and easily. Finally, email marketing campaigns can be especially powerful, enabling you to get the word out about your services in personalized ways that create relationships with potential customers. All of these traffic tactics are essential when creating successful B2B leads!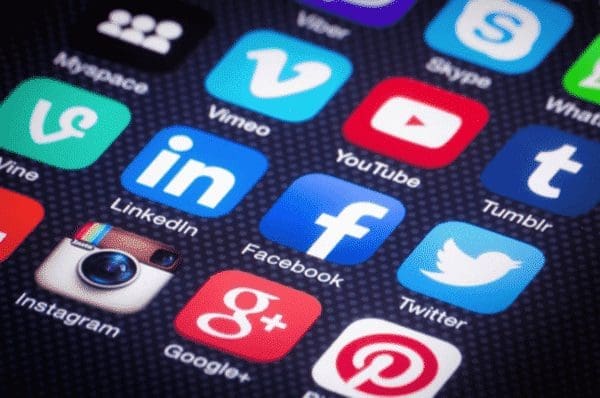 Email lead generation
Once you have attracted people to your website or landing page, it time to convert them into leads. One of the most effective ways to do this is through email campaigns. This can be done by providing valuable content such as newsletters, special offers, tips and tricks, and more. Additionally, you should use lead magnets in the form of free resources like eBooks and webinars that will capture potential customers' information and keep them engaged. Data-driven emails are another powerful tool; they let you target specific audience segments with tailored messages that improve the chances of a successful conversion.
Creating an effective lead generation strategy requires research, creative thinking and experimentation. But, if done right it can be an incredibly powerful way to capture and nurture high-quality leads. Email marketing, content creation, and traffic generation are all essential components of successful lead gen tactics, so be sure to incorporate them into your digital strategy!
Leverage social media outreach
Are you using the right channels for your target audience?
Social media outreach is a great way to engage prospective and existing customers and generate B2B leads. When used correctly, it can be an effective tool for building relationships with your target audience and creating brand awareness. However, it's important to pick the right social media channels for your outreach efforts. For example, if you're targeting a professional audience, LinkedIn may be a better fit than Instagram. Research each platform to understand the best practices for reaching your target demographic, and then create valuable content that resonates with them. This will help ensure that you make the most of your social media outreach efforts and maximize lead generation!
Convert leads into customers
Follow up with each lead promptly and effectively
Generating B2B leads is the first step to growing your business, but it's only part of the equation. To truly maximize lead to conversion ratio, follow up with each lead promptly and effectively. Don't let those leads go to waste. Nurture them through personalized emails and tailored offers in order to convert them into customers. The more qualified leads generated will help your sales team have more conversations with sales marketing leads that are likely to turn into sales. Prompt follow up and effective lead engagement will significantly increase lead conversion rates, and lead to more successful business outcomes.
Lead scoring
Qualified leads and to what level
This can be determined through lead scoring. Lead scoring is the process of assigning a numerical value to each lead, depending on how likely they are to convert into customers. It's an effective way to prioritize leads and optimize your sales process. You can base your lead scores on different metrics such as website interactions, form submissions, email responses, customer segmentation and more. By using analytics to assign accurate values to potential customers, you can quickly identify which leads have the highest potential for conversion and prioritize those leads in your own sales pipeline.
Some systems like Hubspot or Salesforce.com have lead scoring or graders built in. Not a small endeavor, but ones that will help you generate sales leads, analyze the data and point you in the right direction.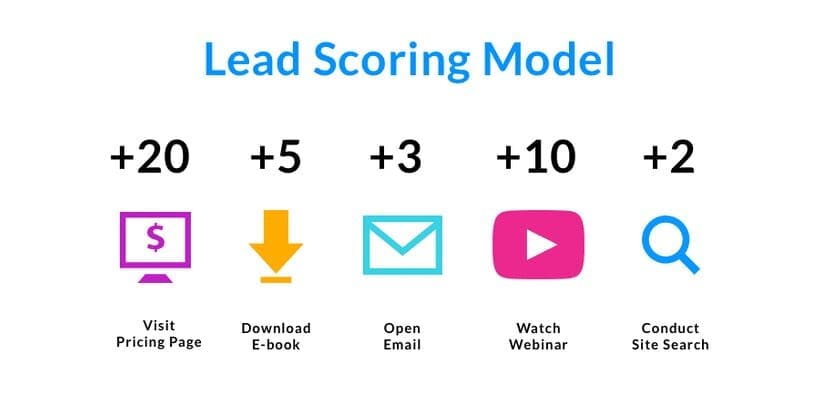 Lead generation tools
What will assist, what's worth reviewing
Once you have established your lead generation strategy, it's important to have the right lead generation tool in place to manage and track leads yourself. There are a number of online tools available that can help you with everything from email campaigns to analytics. Some popular options include Hubspot, Salesforce, Marketo, Pardot and many more.
These tools will provide valuable insights into how well your lead gen efforts are working. They will also give sales teams and you the ability to quickly track leads and adjust your strategy according to their behavior. Having the right lead generation tools will save you time and give you the ability to make data-driven decisions about which tactics are working best for your business!
Other (random) thoughts
With the overall effort to generate leads faster and move prospects through the sales cycle, it's important to automate what you can. Email automation software, automated email campaigns and landing pages are all parts of the equation. I've also written about the 7 Best Email Marketing Services for Small Business. This may be a starting point if you are new to this.
Using these marketing tools will help sales reps generate leads faster and get your prospects through the sales cycle quicker.
When developing your lead generation strategies, consider planning around campaigns, or "clustered" approaches with a consistent and repetitive message, visuals and call to action. A lead generation campaign with the sole purpose of generating leads should be intertwined with other campaign types such as awareness, education, loyalty, etc.
Also take a look at my recent article, B2B Digitalization Marketing & Digital Marketing: How to Excel.
My key takeaways
Research customer pain points and the customer journey before creating content or campaigns.
Develop a compelling offer that provides real value in order to generate B2B leads.
Use SEO keywords, social media ads and email marketing campaigns to drive website traffic.
Leverage email lead generation tactics such as data-driven emails, newsletters and lead magnets to convert potential customers into leads.
Experiment with different methods to determine what works best for your business
To close, generating B2B leads is complex, but with the right strategy and the proper tactics, it can be achieved with relative ease. Your competition likely has something to teach you – work on what they're already doing well, and make it better. Defining your target market and creating an offer that resonates with them are key in this process. Make sure to drive traffic to your landing page using SEO keywords, social media ads or digital campaigns. Finally, convert those leads into customers by following up promptly and effectively. B2B lead generation requires creativity, research and experimentation – but if done right it can result in high-quality sales qualified leads that will help grow your business exponentially!
What has worked for you with your marketing team in the past? Anything you'd like to share? Every idea counts when it comes to driving successful lead gen campaigns!