Babacita ➞ John R Kowalski
With my evolution, it was (beyond) time to look the Babacita brand. Over the past 20 years, Babacita had served organizations, artists, and fire service audiences with an Evolve, Connect, and Inspire marketing ideology and practice. Looking where I currently am, the Babacita brand seems to be limiting. My work focuses on marketing — specifically an Integrative Marketing Fusion approach (see below for what this is). However, I am also more than marketing and wanted to include some other parts of me to embrace a more personal brand.
Introducing John R Kowalski | Integrative Marketing Fusion.
Work. Play. Give.
Work, play and give are the 3 main sections I cover in the blog. See some details below about these sections and me.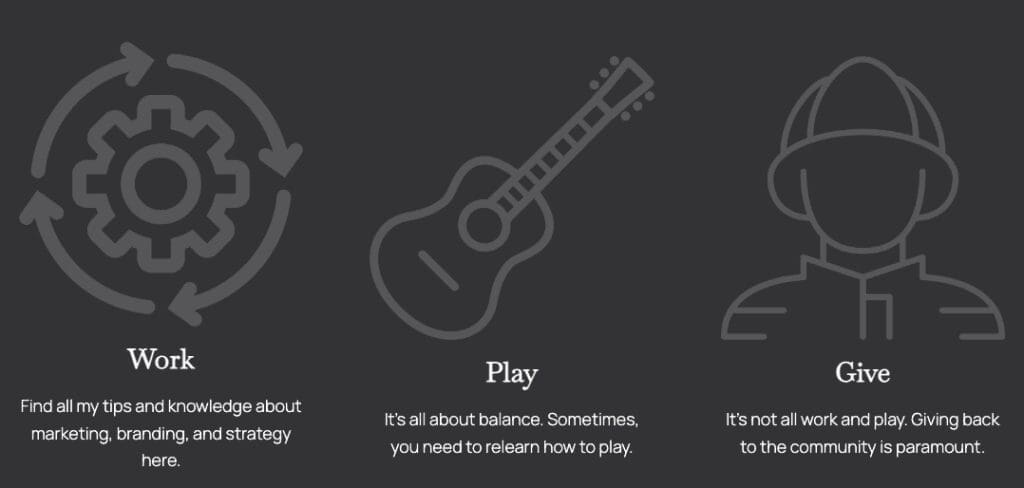 Work
Head of Marketing for BYK-Gardner USA and Paul N. Gardner Company (Gardco)
Marketing consultant for Mineral Logic and AgTonik organic fulvic acid blend
Miscellaneous teaching, guiding, and coaching past students, employees, and friends
Lead on everything for my Go Bug Go! organic bug repellent
GigLinx – still looking for a developer to help make this project a reality
Writing a book on my marketing approach, Integrative Marketing Fusion

Play
Vegan home chef (check out the why post) – sharing recipes, tips, and ways to make vegan food tasty as f*ck
Musician – guitar (acoustic & electric), piano
Songwriter/composer – working on several songs – lyrics & music

Give
Content is king and I plan to produce and distribute regularly, not only helpful marketing articles and tips but also insights and information on my play and give elements.
Stay tuned and reach out with any questions or comments about work, play, and give. I will teach you, and you can teach me.

Integrative Marketing Fusion (IMF)
My philosophy has always been one of integrated marketing, meaning integrating the same visuals, messaging, tone, and feeling through multiple communication channels. This lends itself well to consistency, repetition, brand building, and strengthening.
But I think it can be even more impactful and bring even more value – internally and externally. I incorporate elements of change, network-building, brand ambassador creation, and most importantly, human value. So that's where the term Integrative Marketing Fusion, or IMF, comes from and the meaning behind it.
So how is this accomplished?
Through honest and direct communication, transparency, respect, empathy, and a true value for each other and the gifts we each have. Internal with colleagues, and externally with customers, prospects, suppliers, and partners.
More to come!