In addition to the day-to-day projects, I have a couple that are longer-term and near and dear to my heart as I believe they'll be game changers. It seems like an influx of new challenges and opportunities that marketing can assist with. After a bit of storytelling, I've listed some productivity tips for marketers below. Keep reading!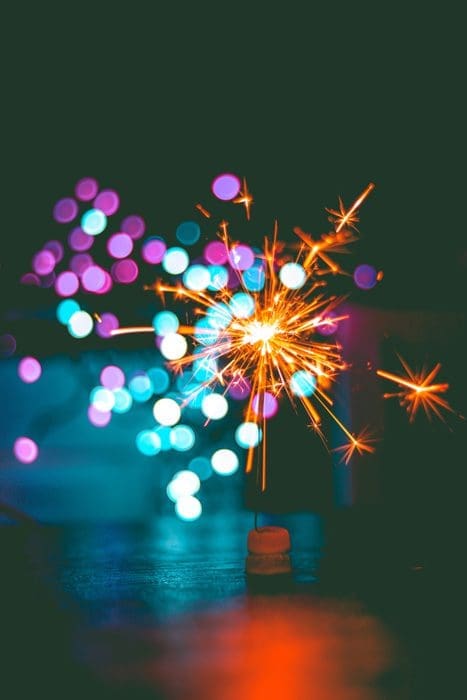 These new efforts that I'm diving into are turning into projects and igniting my energy in new ways. I was actually excited to get going this morning. Iced coffee was involved but this was the feeling before coffee!
My morning started out with the usual dog walk. She had me up on the early side today (5-ish) so we got going in the dark. My usual flood of ideas and thoughts went right into the Notes app of my iPhone for addressing later in the day.
Are there certain things that bring you new work energies? Any productivity tips? The thing I love is that no two days are the same, even if certain activities or routines stay consistent. At least for us marketers.
When new projects bring out, or ignite, new energies, you are nearing the flow of creativity and productivity. With new problems come new solutions, I can't wait to see what comes of these projects.
For now though, at this stage, it's important to create structure within the project and determine the goals, components and timing so expectations are exceeded. However, when the energy is high and you are excited to get going, great things can come of it. With a good outlook and clear goals, these projects will be disruptors.
And it's fun! Always try and find the fun. That's what fuels us all. I'm poised to flip into my creative mind and kickstart these projects with a new approach and some fresh ideas.
What new projects are you working on to bring energy into your work? Let me know in the comments below –I'd love to hear about them! What have been some of the most successful projects for your team lately? How can we all support and encourage each other as marketers during this time? Every idea counts, so share below what's worked for you and your team!
Cheers,
Your friendly neighborhood B2B marketer. 🙂
---
Subscribe today to not miss a thing.
My blog posts of the week emailed to you in a nice little (email) package.
Questions and Answers
Tips to help promote energy
Yes! Here are a few that I find particularly helpful:
Break up big tasks into smaller, achievable goals. This will help to keep you motivated and on track throughout the day.
Listen to upbeat music that energizes you while working. Music can be a great way to boost your mood and energy levels!
Get plenty of sleep the night before an important meeting or project so that you're well-rested and ready to tackle it.
Stay organized by creating to-do lists, keeping your desk tidy, and scheduling regular check-ins with yourself or your team.
Take time to refuel throughout the day by snacking on healthy foods that provide sustained energy such as fruits and nuts.
Make sure you're getting enough exercise. Even if it's just taking a walk around the block, physical activity can help to keep your energy up and re-energize you.
Connect with other marketers in your industry and share ideas or successes. This will help to inspire each other and get creative juices flowing!
Set realistic goals for yourself that are achievable in the timeframe available. This will help to keep you on track and ensure that you're making progress throughout the day.
Working remotely (like me)?
Yes, absolutely! Working from home can be challenging and it's important to stay motivated and productive. Here are a few tips that may help:
Set up a dedicated workspace in your home where you can do your best work. Make sure it's comfortable and has all the necessary tools for you to be productive.
Stick to a daily routine as much as possible, including setting and adhering to start/end times as if you were in the office.
Take regular breaks throughout your day such as going for walks or taking phone calls outside. This will help to clear your head and give you a break from the work.
Find ways to stay connected with your team, such as virtual meetings or chats. This will help to keep morale up and make collaboration easier.
Work on projects that are exciting and energizing for you whenever possible. When it's something that resonates with you, it will be easier to stay motivated and focused.
Set realistic goals for yourself that are achievable in the timeframe available. This will help to keep you on track and ensure that you're making progress throughout the day.
Finally, be kind to yourself! Working from home can be challenging so give yourself a break if things don't go as planned or you feel overwhelmed.
How to keep the creativity flowing?
When it comes to creativity, there's no one-size-fits-all approach. However, there are a few tips that may help you keep the creative juices flowing:
Make time for yourself and your ideas. Whether it's taking a break to sit in silence or going for a walk, carve out moments where you can let your mind wander and allow for creative ideas to come through.
Get inspired by the work of others. Take a look at what other marketers are doing in your industry and draw inspiration from their creative approaches.
Research new trends and tools that could help you find new solutions for old problems. This will keep things fresh and open up possibilities you may not have considered before.
Brainstorm with your team or colleagues – two heads are often better than one! Bounce ideas off each other, ask questions and let the conversation flow to uncover new ways of doing things.
Ask why when it comes to any project or task – this will help you get to the root of what needs to be done and how.
Set aside time to experiment and dream – try something new, play around with different ideas and approaches until you find what works best for your project or goal.
Last but not least, have fun! Creativity is often born out of exploring and experimenting so don't take it too seriously and enjoy the process.
Another good article to check out is by Aye Moah, on MarketingProfs, titled Marketers Can Increase Their Productivity.