Seems like a lot of stuff has recently sparked in me and rather than put these all as separate items I thought I'd give you some sort of blog combo pack!
Why am I in the fire service?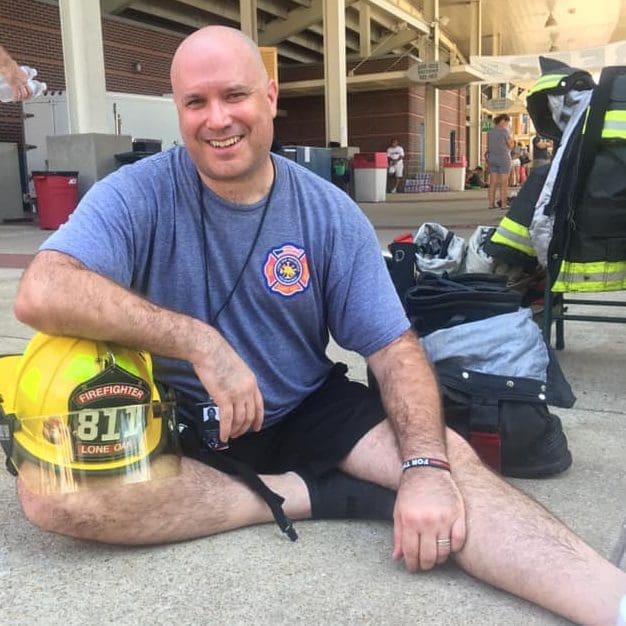 Post-Chattanooga 9/11 Stair Climb
Thinking about this question brings some deep, as well as some not-so-deep thought. Quickly it was initially to be part of the community where I am not from and don't initially fit in due to my yankee accent. Also due to several wildland fires in the area and just newly built a house out in the woods, I wanted to be able to protect my house and family. But the more I got into it, the more I wanted to learn. It fulfilled a "professional" need of being valued that my day job didn't meet. It also was serving a higher purpose with my marketing skills and expertise – one that has been a weight on me for years. Something good instead of pushing products that really didn't help people in a meaningful way. I was helping people. Directly by responding to emergency calls, and indirectly by helping my fire department and influencing others. Not a lot of change happens in the fire service and coming in with a marketing perspective offers something new. Not that many are willing to even talk about this "soft" side of the fire service, but I see the benefit and so does my department.
The fire service is in bad shape. Declining members (both career and volunteer) and declining funding. I also believe it's a lack of understanding and value. People have an emergency and they dial 911 and we show up. But what if those response times continue to slip? What if nobody came? It seems like that's where we're headed as a society anyway… everyone for themselves. Look at politics and corporate ladders. Where has the "we" and "us" gone? Where is a community that truly looks after and cares about each other? There may be some pockets of that here in the US, but for the most part I see that gone.
I guess I take that on myself. To improve my department, to show the value to my community and to pull us together and prove that it can be done. To be an example to other departments and communities. And then perhaps, work with other departments and communities as a day job. Though frustrating at times being part of a small, rural department, I also see it as a way out of my day job. An advancement to do something different that has tangible, real life-changing results with what matters most – people.
Personally, I also wanted to see if I could do it. Physically and mentally. To learn something new. I have been so bored with my day job and not seeing much future in it or seeing a higher purpose in it. To push myself physically to see if I could keep up with the kids in their 20's. To lead them and to offer a positive example. To give my department members with a positive role model and to lead them. And to be honest, it also helps me burn off aggression and
anger due to the issue with my precious children. I'm not involved in their daily lives and rarely even hear from or talk with them mainly due to their "mothers" bitter and vengeful influence and the courts not really caring about anything but money. I have been able to punch holes in boats with an axe, rip down ceilings during overhaul, save precious memories, extinguishing fires and raking fire breaks. I get dirty, sweaty and can use brute force. This helps me control my anger. It is getting better with time, but I still have my moments, and this gives me a good outlet.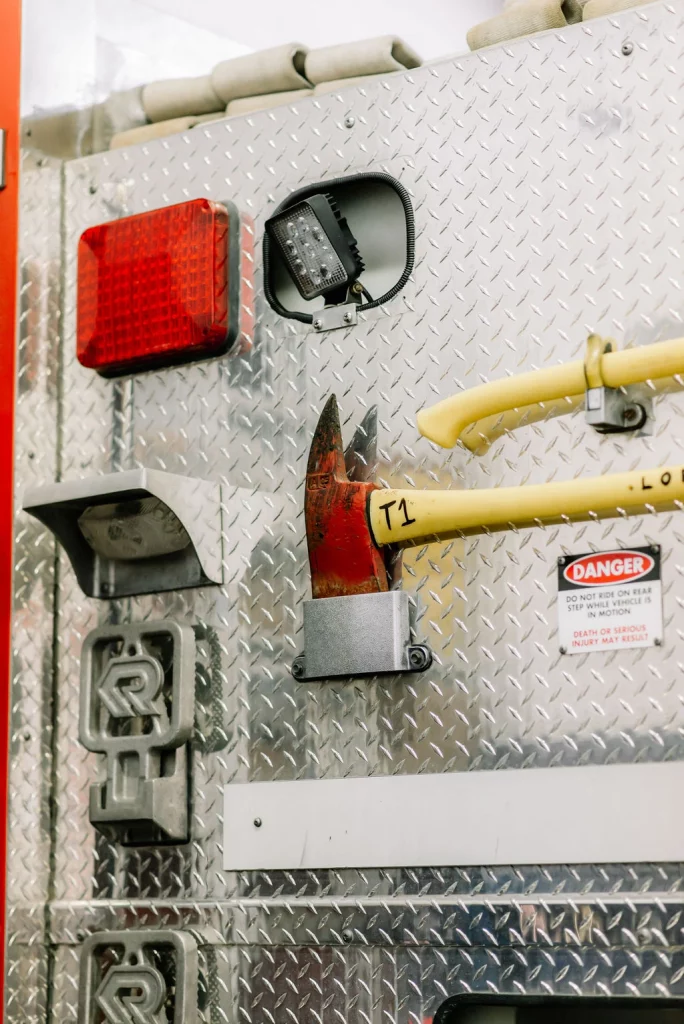 I know I keep most of this in my head and to myself, and it takes a lot to pull it out of me (kicking and screaming sometimes due to my stubbornness). I stay pretty reserved with my personal life as I have been hurt by so many people in the past my trust is limited. Maybe fire service is a way for me to trust again. It's needed on emergency scenes and with who I'm there with. Didn't think of that before but it makes sense.
It also brings an aspect of respect and honor. I feel proud to be a firefighter. It's an important job and the fact that I'm a volunteer makes it extra special. Not because of what others think, but to me and my own pride and sense of self-worth. When I have my turnout gear on, I feel invincible. I feel strong and know the adrenaline is coursing through my veins. It's a high.
The fire service can be changed, and I can help be part of that change. It's for the good of all of us, and it's good for me.
An understanding and tools to reduce stress management
A friend of mine, Leslie Yancy, has developed a sheet to help understand stress with tips on how to best manage it – something all first responders should know and learn. She does some amazing work and give programs to first responders and medical staff on healing from trauma or ptsd. Learn more about Hero 2 Hero and check out her stress handout here.
A marketing example for your fire hall
Recently and at the conclusion of Fire Prevention Week, my department, the Lone Oak Volunteer Fire Department, held an open house to the community. We had breakfast and lunch, educational programs and hands-on demonstrations for everyone. And the best thing? All the supplies and food were donated to us from local companies. Everyone had a great time. As a marketing tool itself – the open house– we gained valuable visibility within the community and our mutual aid partners. In addition we had a local videographer film and edit down the entire event which provides us yet another marketing tool in our overall program. Take a look and tell me this doesn't make you feel good about community and the great work we're doing.