B2B marketing can be a complex and confusing topic, especially for those who are new to the concept. There are a lot of questions that come up, specifically with a b2b marketing strategy. In this post, I'll answer some of the top questions about B2B marketing. Hopefully, by the end of this post, you'll have a better understanding and how it can benefit your business or organization.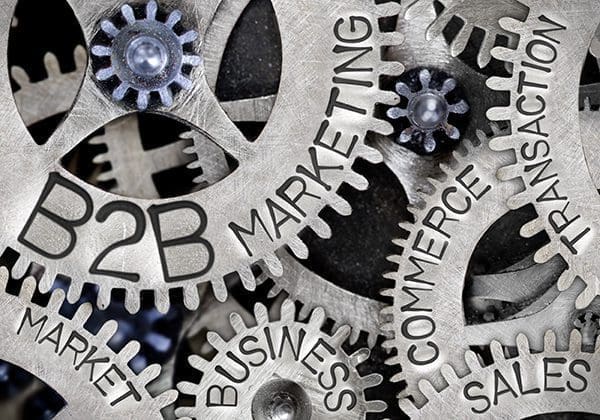 What is B2B marketing, and what are its key features?
B2B marketing is an area of marketing focused on companies that sell products and services to other businesses. Knowing who your target audience is and what features they need from you is key. Companies should be aware of their differentiators, knowing who their competitors are and what sets them apart from the competition. Keeping up with changes in the industry also helps to ensure that your B2B marketing strategies stay relevant and successful. Additionally, understanding what businesses in the space are looking for will help ensure you develop strategies tailored to their needs. Taking into account these features, differentiators, and more can make all the difference when it comes to successfully reaching, engaging, and converting businesses with your B2B campaigns.
What are some common mistakes made in B2B marketing, and how can they be avoided?
B2B marketing can be a tricky endeavor, and mistakes can lead to serious consequences. From not analyzing the customer journey to targeting the wrong persona, mistakes can derail even the most sophisticated plans. To avoid mistakes, it is important to stay up-to-date on current trends and use the latest technologies. Investing in market research and taking an analytical approach will ensure that campaigns reach the right audience. It will also resonate within that particular marketplace. Additionally, having a clearly defined strategy with measurable goals will help you stay on task and make the right decisions. All of which are integral to the success of a marketing campaign.
How can B2B marketers create brand awareness and build trust with their audience?
B2B marketers are tasked with a challenging job – creating brand awareness and building trust with their audience. To accomplish this, it is essential for marketers to create an effective brand message that resonates with their target audience. Also use a variety of tools and resources to get that message out there. As many B2B customers require more education on the value than other business types, content marketing must be an integral part of brand awareness and trust building. Think of developing compelling thought leadership pieces, educational blogs, white papers etc. that actively assist prospects in company decision-making processes. It is also important to remember that brand awareness and trust go hand in hand. Customers certainly need to know who you are before trusting your brand. Trust is built upon providing exceptional customer service experiences beyond brand messaging.
What are the best ways to measure the success of a B2B marketing campaign?
As any B2B marketer knows, having metrics and metrics-driven data to measure success is a must for any successful campaign. But what metrics should be tracked and how should they be measured? To help answer these questions and others related to measuring the success of a campaign, consider metrics. Items such as website traffic, customer engagement metrics, lead generation metrics, customer renewal metrics, and marketing ROI metrics. By taking the time to better understand what metrics fit a brand's overall objectives, the likelihood of successes can become more achievable. This is especially important for B2B marketers who are trying to reach customers in unknown or unfamiliar territories. With success rooted in measurable metrics that provide actionable insights, B2B marketers can ensure that their campaigns are accurate and optimized for return on investment.
B2B marketing can be a complex and challenging process, but it can also be extremely rewarding. By understanding the basics, you can set yourself up for success and avoid making common mistakes. Keep these tips in mind as you develop your own B2B marketing strategy. Always be sure to measure the results of your campaigns to adjust and improve your tactics over time.
Do you have any additional questions? Share your thoughts, comments, questions, and experiences in the comments below!