Just thought I'd share with you my current reading list/book pile. This is about my average book list or pile but shifts between more marketing/branding/strategy/B2B related books to those of other interests.
I'm part-way through both Zen Guitar and The 1619 Project, but out of this pile leaning towards The Boys from Biloxi as what's next.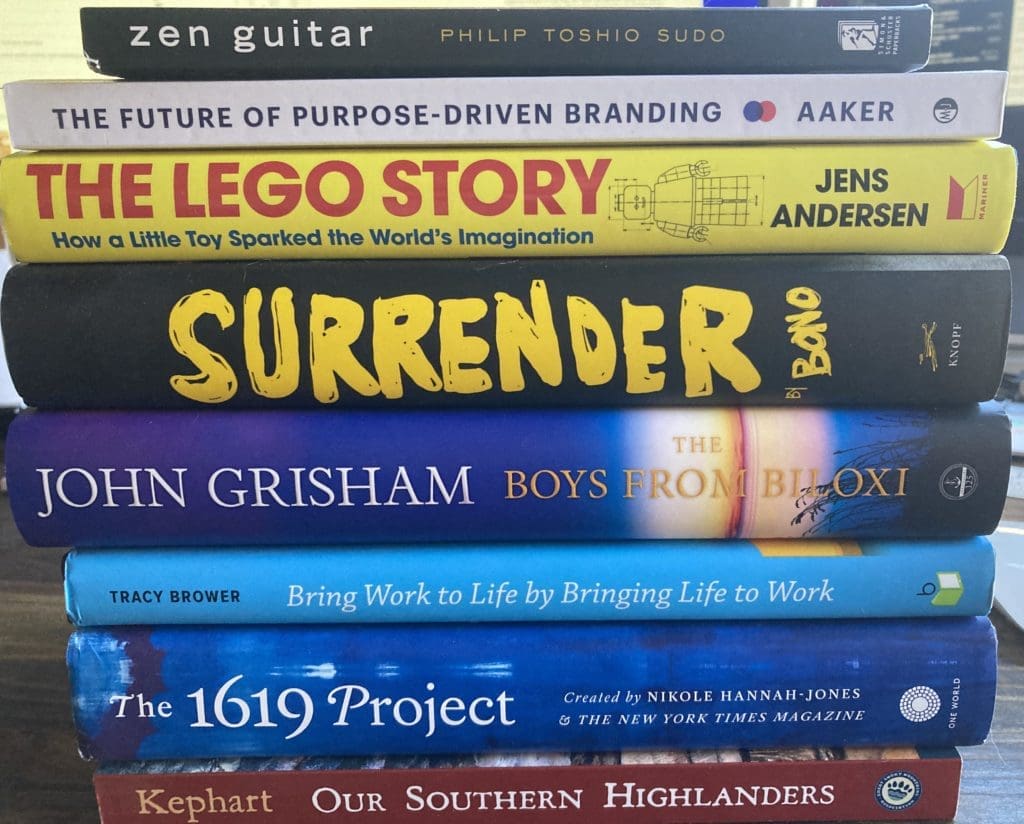 More marketing-related, take a look at some recent book reviews I've published that may be of interest to you, especially if you're involved in or an influencer of marketing.
What are you reading now and what's in your reading pile? Anything I need to add to my reading list? Comment below.