In a world that is increasingly online and interconnected, businesses of all sizes are turning towards digital marketing strategies to reach new customers and grow their brands. With the right strategy, you can start to see positive results quickly and efficiently without breaking your budget. In this blog post, I have outlined 17 digital marketing campaigns and ideas, and provided insight on how to create a successful campaign including starting with a digital strategy, tracking and reporting your wins, and learning from your mistakes. By the end of this article, you will understand how to get started with digital marketing campaigns that will bring in maximum return on investment.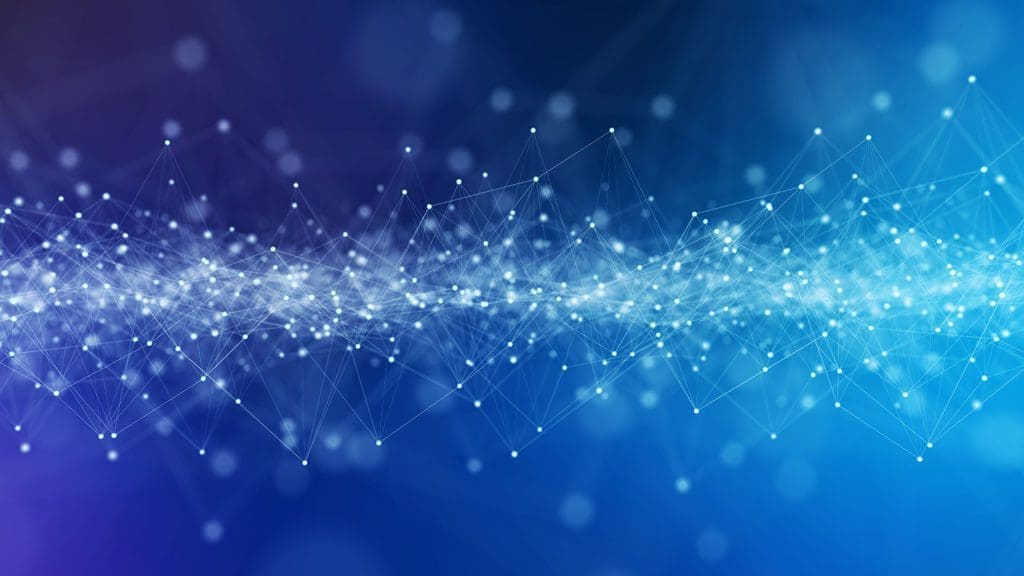 Digital marketing campaign vs. general marketing campaign
Digital marketing campaigns differ from traditional marketing campaigns. There's certainly a few differences between these two kinds. Digital marketing campaigns are more interactive, dynamic and sustainable than traditional ones. This type of campaign has been designed to increase online visibility for a specific industry and to improve the brand image. A digital marketing strategy can be significantly more measured and optimized than a traditional marketing strategy. It is a cost-effective option and uses fewer resources. Digital offers more value over traditional marketing.
Digital campaign components
Multiple components make up an effective marketing campaign. It describes your campaign's objectives and key milestones and lists the measurable objectives and metrics for tracking their progress. Start with your digital marketing strategy, then work down through your target audience, messaging content and supporting visuals.
How to create a successful digital marketing campaign?
It's quite difficult to create marketing campaigns. Before creating what the audience sees, you should think of an objective and the action you want. Make sure that the campaign has a landing page and your target audience is directed to once they click on the advertisement. After that, you can decide on which platform you want to use for your campaigns — whether it be social media, Google ads, influencer marketing, a video ad, trade journal online ads, user generated content or email marketing. Get creative with tracking techniques such as UTM parameters in order to measure success more accurately.
What is a good digital marketing campaign?
Below are some 17 marketing campaigns examples which illustrate their specific structure and objectives. Take note of these important factors when starting new marketing campaigns.
Tide
Tide appeared in many television advertisements during Super Bowls. A very successful campaign was their "All Ads are Tide Ads' campaign, which quickly gained popularity on Twitter and won prestigious awards in 2018. When the creative group struggled with ideas for clothing stains they discovered that a lot of television ads featured people wearing clean outfits. So developed a series titled "Every Ad Has a Tide Ad" that stole Super Bowl. It's clear from these advertisements that a man pretends that he sells various products but since each of his actors has stained clothing, he concludes that each advertisement actually sells Tide.
Consulting.com
Consulting.com is a coaching business which provides services for people starting out as consultants and is a lifestyle business. The company is now worth $30 million, mainly thanks to Facebook advertising. Today, these ads remain very successful, generating engagements and conversions that exceed expectations in a number of countries. Just look at a recent ad which got almost 800 views: Not only are these engagements almost viral but they are loved by everyone! Why did the team get such great reviews? Ovens makes ad campaigns that appeal emotionally as well as visually. test many different versions.
Audible
Eric mentioned Audible's latest advertising strategy shows that it's caught on. Like Netflix, they pay creators to create Audible originals which means that this content cannot appear on any other streaming service but is unique to it. Audible looks at what works in parallel industries to find inspiration from. It was then that the team began to collaborate with influential people and prominent actors to either read… or to produce their original title: Lesson. Product-driven growth is becoming an important part of marketing.
Yelp
It might be obvious, but the idea of using social media to build a review community helped Yelp's founders gain popularity. The review site was not unheard of at this stage and the company viewed the problem slightly differently with the social aspects. Yelp capitalized on this by allowing consumers who were not in contact with their loved ones to share names, photos experiences and other information.Yelp is a service which allows consumers to share their experiences with friends and relatives.
Mr. Beast
The YouTuber has 66M subscribers. He was founded by the US entrepreneur. He is renowned for his extreme efforts, such as burying himself for fifty hours and also giving out a million dollars. While the shocking campaigns may seem somewhat strange and outrageous, it has earned the actor an impressive following and his influence is huge. He said that the campaign's results are not immediate profitable, but they still focus on a brand because he understands the importance of attention.
Lyft
Uber and Lyft have become such an important ride sharing platform that Lyft could soon surpass Uber as a leader in this market. This rapid growth will result in Americans paying less for convenience. The typical American spends around $4000 in convenience every single year. The largest share of this goes toward rides. So they created a referral program whose revenues were almost entirely created through word-of-mouth marketing — an extremely high converting channel. Actually
State Farm
This was State Farms first year hiring a creative firm for their brand and the agency is known for its most successful marketing campaign ever created. The new USP incorporates humor into a clear, cohesive message. This is not your bad car insurer! Drake is the standout for Jake (State Farm spokesperson) on Drake from State Farm. The stand-by has never realized that. Drake is not usually used to being pushed out and tries to escape Jakes lines. Paul Rudd plays cameos.
Uniqlo
Uniqlo is a Japanese fashion brand with a market capitalization over $112 million and is third-largest retailer after Zara and H&M. They're primarily successful in their marketing strategies. By promoting themselves as a tech company instead of a clothing business, Uniqlo remained a trend adopter. The 2019 Uniqlao marketing campaign #UTPlayYourworld made them the first company to use TikTok. This marketing campaign utilises user content for marketing.
Single grain
Single Grain understands that as successful digital marketers we need great content marketing to create SEO-friendly content. We make the Omnichannel Content Strategy the most important part of your marketing strategy. All customers have the choice to get content from a variety of sources. Single grain has everything to do with omnipresentity. Several parts of it are reused. Specifically, we have posted a new video about the 7 SEO hacks you must try.
Track your campaign
During a successful campaign evaluate your results. A few campaigns such as blogging and Search Engine Optimization start off slow, so patience should be your priority. Paid e-commerce campaigns and influence marketing can give you excellent insight into which campaigns should be abandoned. When implementing an effective digital marketing campaign, you can always hire an expert digital marketing agency. Now we'll just start with the important stuff.
Execute quickly
After defining an objective and selecting an approach aligned with these goals, quickly implement. Some companies spend too much time preparing a product rather than putting it in a market. The decrease will be dramatic, but it will also impede growth for some time to come. For instance, a video producer can use an iPhone and then upgrade it with a new camera when it works. Ideally your most successful marketing campaign should last at least 1 week.
Mobile monkeys
The mobile messenger messengers for business definitely practice what they preach. With increased acquisition costs, the company uses its chatbot to drive sales and increase reach. MobileMonkey paid around $250-300 for leads. You pay a lot for clicks but you're probably wasting your website visitors forever. Approximately 98% of customers will not visit your site and 80% are unlikely to return. But you cannot generate sales even by clicking.
Doves
Dove produces the best marketing campaigns in the industry. Dove understands that their products (body wash or soaps), however, only represent a portion of the whole. The woman wants to feel good but she also wants to have a good feeling. 70% of women believe that their representation is lacking in media coverage. They started an advert by the forensic artist who created two blind sketched photos of a number of girls.
Set a goal
Creating goals for conversion is a great idea, and the video can focus specifically on a painful topic. Alternatively, if you have an alternative to SurferSEO, write an article describing the Alternative to SurferSEO because people are already familiar with its problem or solution. Essentially, they will purchase the solution. In addition, you can start an online YouTube Channel for generating brand awareness.
Airbnb
Airbnb has radically altered how people travel. In its early days, the company had a budget problem and had more than 150 million subscribers and 7 million list listings, with a total valuation of 35 billion. Instagram campaigns combine humor and compelling pictures of the world's travel destinations and become a platform for travelers — not only for services but as forums for travel.
Slack
Slack is an internet-based instant messaging tool designed for collaboration with colleagues so that people can communicate better in an instant. Slack's success was founded on launching a massive advertising campaign but instead built on creating an exceptional customer experience — it only takes a few years of experience to reach a new customer base.
Lego
Lego's products enable the company to create amazing campaign ideas. In its debut global brand Campaign Rebuild The World, the company has already proved successful through the Lego movie advertising campaign. Lego's Deputy President and Chief Financial Officer Remi Marcelli says the toy industry has proven that this is about a lot more.
Start here, the digital strategy
The key to success in digital marketing is to start with a strategy. Setting goals and objectives will allow you to focus on the most important targets and channels that should be used for maximum impact. You also need to ensure your brand identity is supported. Your budget then needs to be identified, including any necessary tools such as tracking software. Finally, analyze what results are being achieved, adjusting accordingly and learning from mistakes. This type of strategy allows for experimentation, which is a great way to stay ahead of the competition and grow your brand.
Be sure to first develop a successful digital marketing strategy which then your brand can be supported along with your marketing mix.
How do you track digital marketing strategy?
How can we track digital market growth? Establish a business goal. Find the segment you're interested in. Make a list of the key KPIs. Develop the appropriate digital strategy. Take actionable action based on statistical information. Digital marketing campaigns should be evaluated regularly as an integral element of success.
How to report your wins and learnings
Data is essential when strategizing and implementing digital marketing campaigns, however, reporting on the results of your efforts is just as important. Regular reports should be created that measure success against the goal and objectives set out in the strategy. This will enable you to identify areas where more effort needs to be put in as well as noting where success has been achieved.
Learning from successes and failures is key to any successful marketing campaign. By analyzing the data you can begin to identify patterns in customer behavior and make adjustments accordingly. With this insight, you can then look to improve your digital strategies for future campaigns.
By following a strategic approach to digital marketing that includes setting goals, tracking wins and learning from mistakes, you can create a successful digital marketing campaign that brings real results. Try out some of these strategies and get ready to see your business grow!
By continuing to stay up-to-date on the latest digital marketing trends and methods, you can ensure your campaigns are reaching their full potential. This is an ongoing process that requires active management, but with the right tools and resources you can be sure to keep your digital marketing campaigns ahead of the game.
How do I write a digital marketing report?
Writing a digital marketing report is an important part of any successful digital marketing campaign. A thorough analysis of the performance and results should be documented to provide insights into what worked well and areas that need improvement.
The report should begin with an executive summary that outlines the main objectives and successes of the campaign. This section should also include recommendations for future actions.
Next, a comprehensive summary of the campaign should be provided. This should include details such as the target audience, key channels used, and any marketing strategies employed.
Finally, an evaluation of the results should be included with detailed statistics on metrics such as website traffic and conversions. Additionally, a comparison to previous campaigns can provide useful insights on the successes and failures of the campaign.
By taking a strategic approach to digital marketing and regularly evaluating your campaigns, you can ensure your business is reaching its full potential. With detailed reports that measure performance, you can make adjustments for future campaigns and continue to promote success.
Summary
Digital marketing is an evolving field and staying current with the latest trends can be a challenge. However, by taking a strategic approach to digital marketing that includes setting goals, tracking wins and learning from mistakes, you will be well on your way to creating successful campaigns that bring real results to your business. With in-depth reports providing detailed statistics on metrics such as website traffic and conversions, you can ensure every step of your journey towards success is documented – allowing you to make adjustments where needed for future campaigns. By understanding how customers think when making purchasing decisions, businesses of any size have the potential to benefit from leveraging neuroscience sales tips and improving brand loyalty. So embrace this knowledge today and start driving more visitors into your funnel!