My Approach – Integrated Marketing Campaigns
My philosophy has always been of an integrated marketing approach. An integrated marketing communications approach simplified – integrated marketing campaigns use consistent visuals, messaging, tone, and feeling through multiple communication channels. This lends itself well to consistency, repetition, brand building and strengthening. This also streamlines things for your content marketing and creative team for copywriting (does anyone still use that term?), design, and production.
Side note: I use an integrative marketing fusion model, but it's important to first understand integrated marketing. This is the foundation of my approach
Let's dive into some B2B integrated marketing strategies, best practices, tips, and tricks. I've also included some effective campaign examples.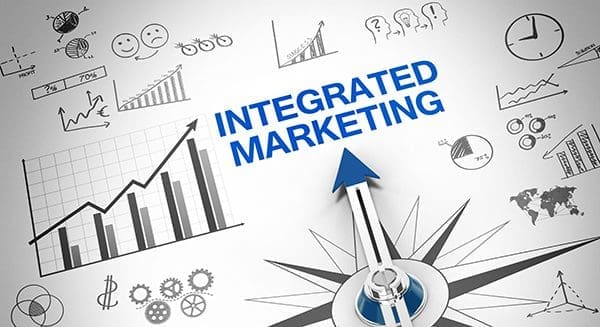 Integrated (or integrative) marketing is marketing, but elevated
In today's world traditional advertising campaigns can be difficult to measure. Effective marketing managers now have the unique ability to create correlations between revenue and strategies. As marketers aim for increased brand awareness, we also strive to convince non-marketing executives. We must communicate our vision through research that seamlessly fuses together performance and marketing program initiatives.
B2B integrated marketing campaigns are a great way to boost brand awareness and reach customers in unique and meaningful ways.
B2B Integrated Marketing Strategy and Best Practices
Integrated marketing is a complex process, requiring careful consideration of each unique platform and its potential to reach target audiences. We'll get into the specific steps necessary for creating successful campaigns. Across multiple marketing channels, and exploring strategies we can help make sure they hit their mark.
To create a successful campaign requires some work. First, it's important to understand integrated marketing and how it works. Simply, integrated marketing is the practice of using channels to market a brand or product in an integrated and cohesive fashion. This approach allows businesses to reach their target customers through various channels – digital marketing, like social media, online advertising, to print ads and beyond. All with coordinated messaging that reinforces the brand and brand's core values. Cohesive messaging and design elements are also part of this.
When an integrated marketing campaign is done right, they can be powerful and effective. The key lies in creating synergy between multiple channels to create a single unified message. In this way, businesses can reach their audience on multiple levels, increasing the chance for customer conversion and boosting brand recall.
The major roadblocks to integrated marketing—and how to solve them
Aligning the various components of a successful integrated marketing campaign can be challenging, but it is not impossible. With some insight and planning, you can overcome roadblocks to enable your team to capitalize on this leading technology for maximum impact in your industry. Let's examine strategies that make implementation achievable so you too can reap the rewards from an effective integrated approach!
To begin, it's important to assess your current integrated marketing plan. Do you have a clear and concise integrated marketing strategy that is integrated across the board? Are all channels collaborating with one another and reinforcing a consistent message? If not, it's time to develop an organized plan for moving forward.
When creating integrated campaigns, marketers must consider the tools and resources needed for success. This means assessing which channels are best suited for your integrated campaign, understanding how to measure the results of each channel and deciding how to leverage data that is gained from integrated campaigns.
Finally, integrated marketing requires a comprehensive understanding of the customer journey in order to ensure that all marketing efforts are properly integrated and reaching the right audience.
By taking into account these elements and more, businesses can create effective integrated marketing campaigns that reach their customers on various channels, delivering a unified message that resonates with prospects and leads to conversions.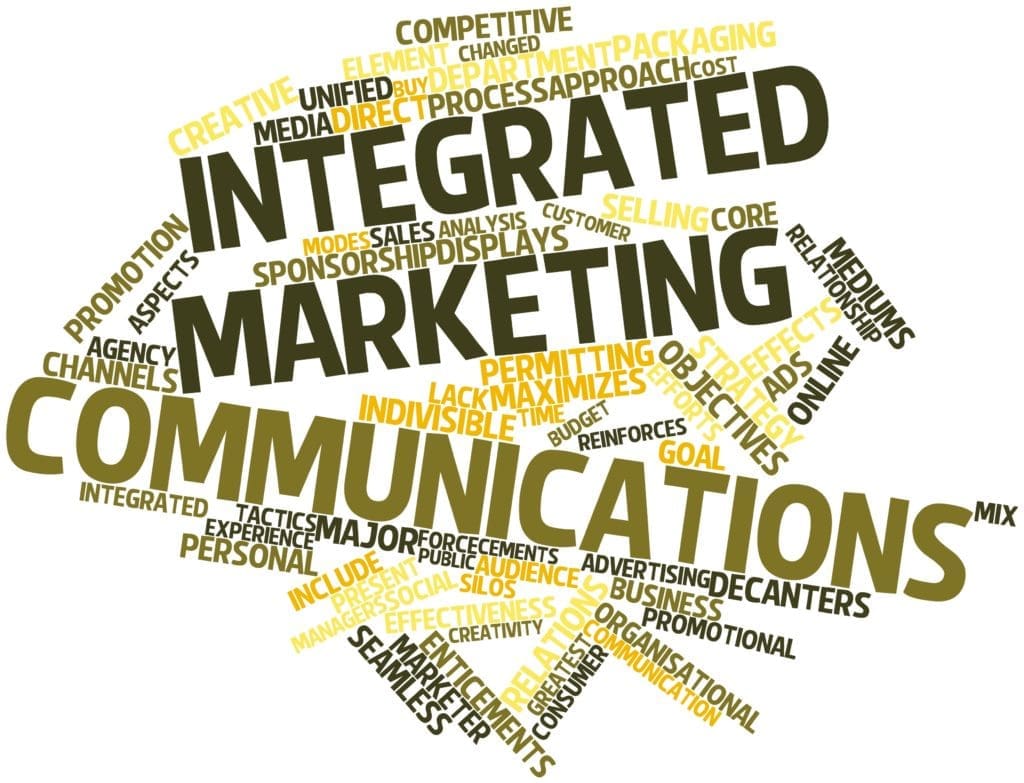 5 great integrated marketing campaigns examples
Having a successful integrated marketing campaign requires businesses to engage with different demographics across multiple channels. Take some inspiration from these successful campaigns that scored big wins! Learn what strategies they implemented and how you can put them into practice for your own business success.
Here are a few great (and successful) integrated marketing campaign examples.
IBM used integrated marketing to launch their "Smarter Planet" campaign. Through integrated content, they provided expert advice on how businesses and governments could use technology to improve their operations. The campaign was a success and helped position IBM as an innovation leader in the IT services industry.
Salesforce's 'Click. Connect. Close.' Campaign
This integrated campaign used multiple channels – including television, radio, email and print – to reach out to potential customers and explain the benefits of Salesforce's integrated solutions. This campaign was successful in helping to increase brand awareness and drive sales.
Apple's "Switch" Campaign
Apple used integrated marketing to launch their "Switch" campaign in an effort to attract more customers from competing platforms. The campaign was a success, and Apple's integrated approach allowed them to reach new customers while maintaining their brand identity.
The "High Five" Campaign by Microsoft
In 2017, Microsoft launched an integrated marketing campaign to boost its brand awareness among B2B customers, featuring over 100 influencers from various industries across the world. Through this campaign, Microsoft was able to reach a wide variety of potential customers, boosting its brand presence in the market.
The "Dream It" Campaign by Adobe
Adobe launched an integrated marketing campaign to boost its awareness among students and professionals alike. The integrated campaign focused on highlighting how individuals could use Adobe products to express their creativity, while also driving traffic to the company's website and social media channels.
These are just a few examples of B2B integrated marketing campaigns that have been successful. By leveraging integrated marketing tactics (like digital marketing, events, etc.), businesses can reach more customers. It will also foster meaningful connections with audiences. Integrated marketing is a powerful tool for reaching customers and creating lasting relationships. Businesses can take their campaigns to the next level and create a seamless customer experience. As you can see, integrated marketing campaigns are an effective way to reach customers in meaningful ways. They allow businesses to connect to a wider range of customers. It also helps promote products or services. While integrated marketing campaigns can be challenging to implement, the potential for success is high when done correctly.
Are there any recent integrated marketing campaigns examples that you've been involved in and would like to share?