Measure marketing to ensure success
Measure the success of marketing campaigns and show how well campaigns are tracking toward key performance indicators (KPIs). They are one of the most important elements of any campaign, and without them, you wouldn't have a clear picture of whether their marketing strategy is a success.
If you don't measure the performance, how do you know if it's working or if you should continue?
Data-driven decision making is the only way to ensure that your marketing efforts are paying off. Without data, it's impossible to measure the value of each campaign or gauge whether you should continue with them or shift focus and resources elsewhere.
Collecting data on customer behavior, engagement, and lead generation provides valuable insights into which campaigns work best and where adjustments can be made in order to get more out of your investment. Make sure to establish KPIs upfront so that you have a clear target against which to measure success. This will help you determine which channels are most effective and identify areas for improvement. This data can then be used to inform future marketing decisions and increase the overall ROI of your campaigns.
Metrics will also notify you that something needs some adjusting for better results.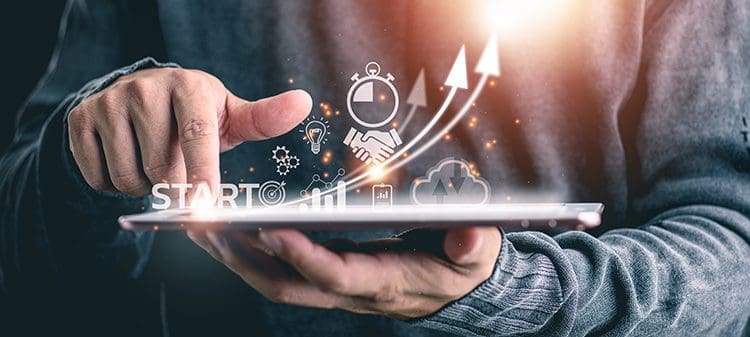 What makes sense for your business?
Return on Investment (ROI)
Leads generated
Lead-to-sales conversions
Open or click rates
Likes, comments or shares?
Web traffic
Web page duration
Web page flow
Now the above are the standard metrics. When we introduce the "fusion" in Integrated Marketing Fusion (IMF), we also include those "human" elements. Remember, the term fusion, or the process of combining entities, is also at play through this marketing model. Elements such as, how can I help evolve, connect, and inspire and organization, team or individual? These things involve change management, network-building and creating brand ambassadors. So how do we measure those elements?
IMF metrics
Brand awareness
Brand perception
Empowerment
Transparency
Respect
Empathy
Emotional Intelligence
Hard to measure? Of course, but not impossible. I'm in the process of developing an IMF Scorecard and measurement system that will help you record, analyze, and report. More on that later, but be sure to sign up for my weekly updates below so you don't miss anything.
By understanding the value of your Integrative Marketing Fusion efforts and measuring performance, you can ensure that you are getting the most out of your campaigns and generate positive results for your business. With data-driven decision making, you will be able to maximize the return on investment (ROI) of each campaign while also optimizing future IMF marketing strategies. This helps build a strong foundation for growth and long-term success.
Don't forget to track all metrics and KPIs so that you can measure progress over time and make adjustments as needed. This is the only way to truly understand what is working, what isn't, and how to adjust accordingly in order to get the best possible outcomes from your campaigns. By leveraging data insights into your decision-making process, you can optimize marketing efforts and get the most out of your campaigns. So don't forget to measure and track data to ensure maximum return on investment!
These are just a handful of ideas to get you thinking. What do you want to know and how would it help analyze your marketing efforts to help grow your business?
Congratulations! You've made it to the end of our 5th part of the IMF model. If you missed any earlier parts, take a look:
Stay tuned for part 6.