Marketing is hard. Good marketing programs and tactics are even harder to maintain. Especially when you have a lot of moving parts and different teams involved. Marketing program management is a very important process for any business.
Therefore, it's so hard to find good marketing managers. Most people don't have the skills or experience to do this job well. In addition, you need to be able to set clear goals for your programs, but it has challenges because many organizations don't really know what they want or how they're going to measure success.
This guide will help you create an outline for managing your marketing programs and tactics that include setting measurable goals, maintaining support of brand assets and the marketing strategy. This also includes individual and team empowerment with creativity growth and expression. We also provide you with downloadable templates so that you can easily manage every aspect of your programs from start-to-finish!
Setting Goals
What are you looking to achieve? It's as easy as that.
What do you want to do?
What % do you wish it to change?
When do you expect this to happen?
Increase lead generation 12% over 2022
Improve lead-to-sale conversion rate by 2.5% over 2022
Increase marketing prospect database by 8% over 2022
Grow [insert business category here] by 15% over 2022
Generate monthly content for website knowledge library
Increase email "touches" by 20% over 2022
What makes sense for your business or team and how can you measure it? This will provide not only a baseline but a roadmap for improvements in your marketing programs.
Also consider how the marketing team can interact and coordinate more with other departments. I see marketing as a central hub with direct lines to sales, product management, finance, human resources, and leadership just to name a few. What goals can you put around creating and nurturing connections?
Also, what's your goal for bringing additional creativity and innovation (make sure it's measurable)?
Tactics Must Support the Brand/Heart/Soul
Keep in mind that messaging and creative development need to support your brand/heart/soul assets. The brand assets are your checks and balances. If your programs and tactics don't support some or all the brand/heart/soul assets, then your tactic is off strategy. Consistency and repetition are key.
The primary goal of marketing is to communicate with your audience, and you must do this in a way that reinforces the values, tones, style, and strategy that your brand/heart/soul represents. The ultimate outcome should be an effective message that moves them to action.
Support the brand/heart/soul
Messaging (and every interaction) must support the overall brand. For this to happen consistently, there needs to be some framework or foundation from which you build everything on top of. These are the brand assets we discussed earlier in the book. Strong messaging comes from a strong branding foundation. Strong branding requires consistency so use brand asset checks and balances when implementing individual marketing tactics. Your brand assets are powerful tools at your disposal, and they need to be honored in every piece of communication.
You may remember seeing a box when you were writing an essay for school; we're going to use the same idea in our marketing. Every time we launch a new campaign or message, we'll check it against these brand asset questions:
Does this message support the tone and strategy that I've built around my brand/heart/soul?
Does this message fit into the overall feel for my brand/heart/soul?
Does this align with what I'm communicating on all other channels?
If your answer is yes, then you can proceed confidently knowing that your messaging is not only on strategy but also reinforcing the branding foundation that's already there.
If the answer is no, then you need to go back to the drawing board and ask yourself why. It will help you rebuild your branding foundation so that it's stronger next time. Remember, you're building this over time. Don't give up!
By taking a holistic approach, messaging and creative will reinforce your brand values for marketing to be effective.
Programs & Tactics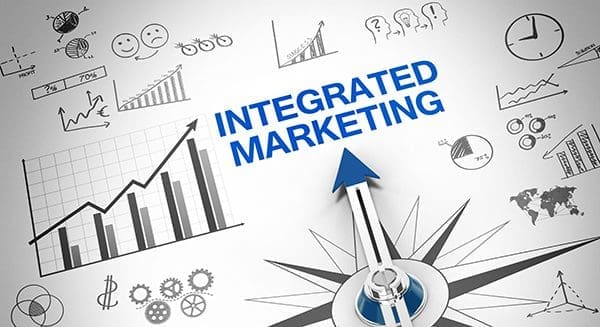 This takes the above strategy and goals, with actionable items in place to address how you're going to meet those goals and support the strategy.
I use an integrated approach, which means that all the individual tactics include consistent messaging, graphics, and tone. For example, a social media campaign, email campaign, and a print ad are all consistent with the headline, call to action and imagery. IMF foundations are also incorporated for optimal results, brand/heart/soul building and strengthening.
Who else needs to know prior to the tactic going out? A customer service or sales team so they're informed on what is going out, when it's going out and what the call to action is, so they're prepared. This is part of connection with other members of your organization. Communication and transparency are the key here.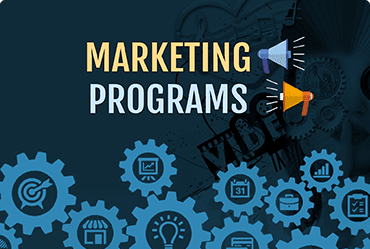 Program & Tactic Types
Marketing and promotion can take place on a variety of mediums or platforms. The traditional mediums include print, radio, television, direct mail, and telephone; while the online mediums include email, social media, pay per click marketing, search engine marketing, and mobile marketing.
Some examples
Admin – In this section I include all marketing operations and administration function and budget line items. Things to keep the marketing department running that don't necessary correlate to a specific marketing activity.
Advertising Electronic – Paid visibility through an electronic channel or platform.
Advertising Print – Paid visibility through a printed or hard-copy channel or platform.
Direct Electronic – Emails to targeted lists. These could be promotions, product updates, eNewsletter, etc. List management is needs to be incorporated if you're talking to different markets as each message must be tailored for maximum effectiveness. Use lists by market, tags, segments to differentiate. See my Resources & Tools section for what I use. For campaigns, I recommend doing a 3x or 3-touch method.
Direct Print – This is a physical element that's mailed, sent, or couriered to a targeted recipient. Think creatively in size, format, or messaging.
Events Seminar – I classify an in-person seminar or learning activity as an Events Seminar. This could be in a conference room, at a customer site or in your facility.
Events Trade Show – This is your typical trade show and important to your overall planning. Make sure you invite customers and contacts as well as send pre- and post-show emails to the attendee list (don't forget to budget for this).
Events Webinar – An online webinar that can be used to transfer knowledge or provide a forum for questions and answers. I've had great success running monthly 'Office Hours' that begins with a brief 20-minute presentation on a topic and then opened up for discussion.
Lead Nurturing & Automation – You may have heard of lead nurturing, lead automation, a drip campaign, etc. This is all about setting a series of automated emails that will send to a contact based on an action (or several actions) that they do. For example, if a contact clicks X, then immediately they receive a link to download a valuable white paper. Then, after 4 days they receive another email with an opportunity to click on Y. These can be as simple or as complex as needed to keep that nurturing alive until a purchase is made.
Product Launch – Product launches include all the marketing mix and tactics, but I find it's also beneficial to list these out separately as they really are a different animal and require specific timing and planning.
Public Relations – News releases, editorial pitching, writer, and editor relationship-building, and don't forget managing your PR list that caters to your markets. Also, part of this is article (can be technical), and content generation.
Sales Tools – These are items that your sales, agents and distribution channels need to help sell your product. Everything from brochures and literature (electronic and print), electronic presentations (PowerPoint, Prezi, etc.), and specific items.
Social Media – Your online presence through the multitude of channels. A strategy for this needs to be thought out and planned if it's to be successful. Look at the channels where your audience resides then plan appropriate messaging, visuals, and frequency of posts.
Website & Landing Pages – The next best thing to displaying and discussing your offering in-person. This IS your brand and can assist customers and prospects through your sales cycle. Keep this fluid and updated regularly. Give people a reason to come back and to stay longer within your online "house." Make sure you provide value and support your brand.
Congratulations! You've made it to the end of our 4th part of the IMF model. If you missed any earlier parts, take a look:
Stay tuned for part 5.
Don't miss anything
Be sure to sign up for my weekly email. It's a summary of my weekly blog posts and you're not going to want to miss the rest of this series on my Integrative Marketing Fusion model.