This morning I spoke on a panel to over 150 attendees who are either in digital marketing or interested in digital marketing as a career.
Tech Talk Palestine: Digital Marketing invited me to speak several months ago and feel honored that they wanted my perspective on digital marketing.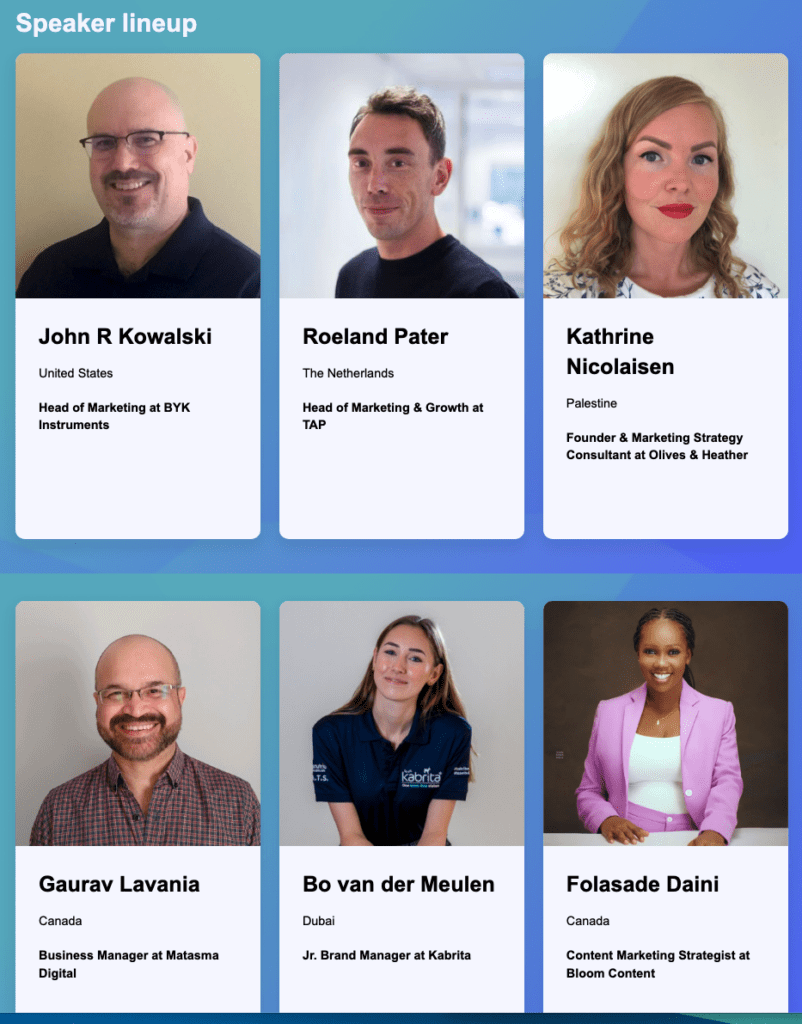 It was a lively conversation and some key points that I'd like to capture included:
Digital marketing's ever-changing landscape. Just a couple days ago Threads by Meta launched, as an example.
Attitude and the drive to learn is a key element of rockstar staff members
AI and best practices
Always learning and up on trends
Marketing (and its many aspects) is a great career and can help any industry
Content strategy and it's importance of staying true to your brand and how your audience takes in information
Embrace change and experiment
Human and empathy element – how do you solve challenges and make life easier for your customers, make sure your marketing is personal
Popularity of short-form video, but a shift towards longer-form relevant and quality content
Also, if you're interested, here's the handout that went to all participants.
Some additional digital marketing posts i've done:
Have a great weekend!