B2B content marketing video – start today!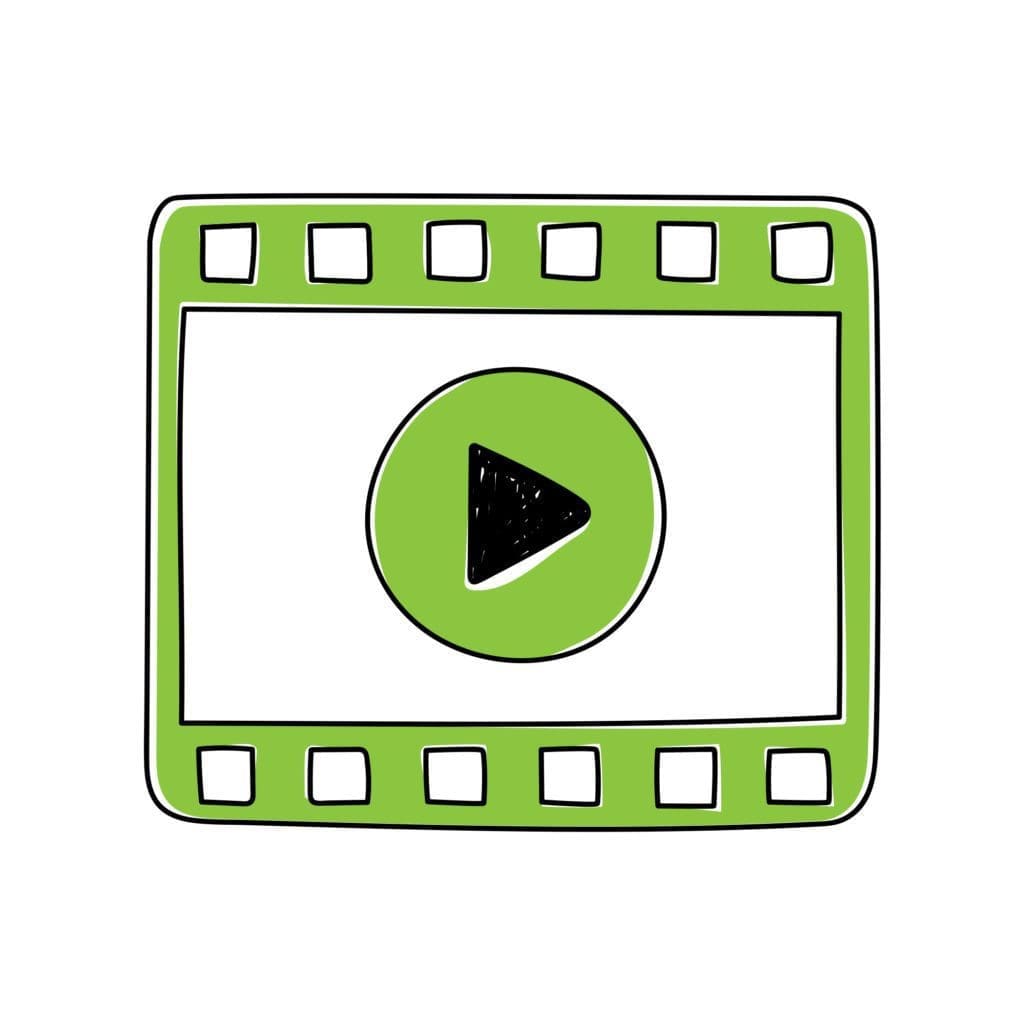 To succeed in B2B content marketing today, you need to engage and inform your audience more quickly and effectively than ever before. With so many options available — from written posts, to visuals like graphics, images, and infographics—it can be hard to know where to start. If you really want your content strategy to stand out from the crowd however, there is one marketing tool that you simply cannot ignore: video. Why? Because video not only makes an impact on viewers but also helps drive overall engagement with your brand as a whole — which is exactly what every B2B content and video marketers want! Whether it's live streaming events or creating how-tos for prospects or customers alike. Harnessing the power of this medium can do wonders for increasing both new leads (to keep your sales funnel full) and long-term customer loyalty. But first things first. Let's look at why B2Bs should be paying special attention to incorporating videos into their larger marketing mix.
The growth of video marketing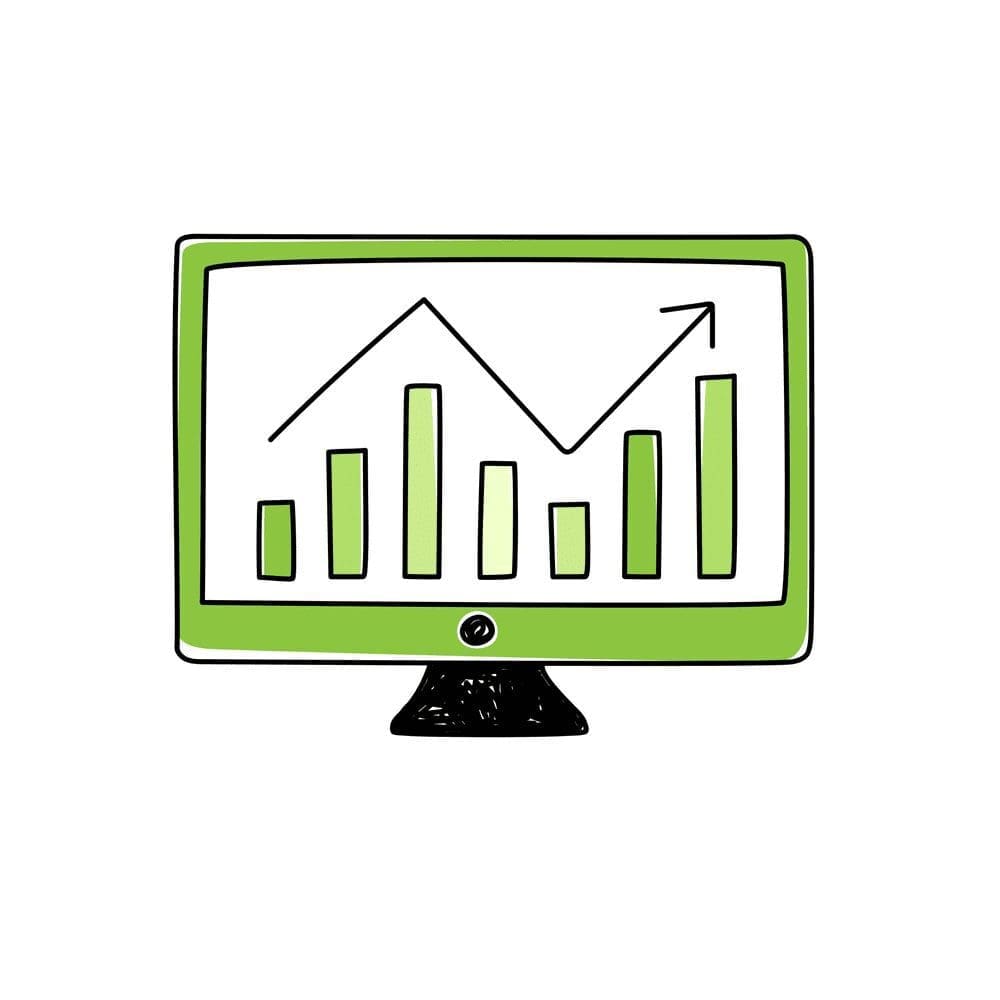 B2B video marketing can be traced back to the early 2000s. This is when companies first began experimenting with short clips on websites and social media. They were also developing more complex video marketing strategies. Today, video is almost ubiquitous — and it's no surprise that this trend has only continued to grow. In fact, studies show that including videos in email campaigns can increase click-through rates by up to 300%. With this kind of potential for engagement, it's clear why so many brands are investing heavily in content production.
As technology continues to evolve, we're already seeing some exciting new developments within the field of B2B video marketing. For example, 360-degree cameras have made virtual reality experiences accessible and cost efficient. Llive streaming video has allowed companies to reach a wider audience in real-time. And interactive videos are giving marketers the opportunity to create more personalized experiences for viewers.
Looking ahead, we predict that this trend will only continue to gain momentum. Companies will begin leveraging artificial intelligence (AI) and machine learning (ML) technologies. These will provide more nuanced, tailored content; virtual events, such as product demos, conferences, and trainings will become much more common. Overall interactivity with audiences will become increasingly sophisticated. Furthermore, technologies like 5G networks could potentially revolutionize how B2B video marketing is created and distributed.
The sky really is the limit when it comes to B2B video marketing. So don't be afraid to get creative, try new things, and explore innovative technology. It can help you stand out from the competition. With the right strategies and techniques in place, there's no telling how far you can go. So don't wait any longer, start taking advantage of this powerful medium today!
Why video is essential for B2B content engagement?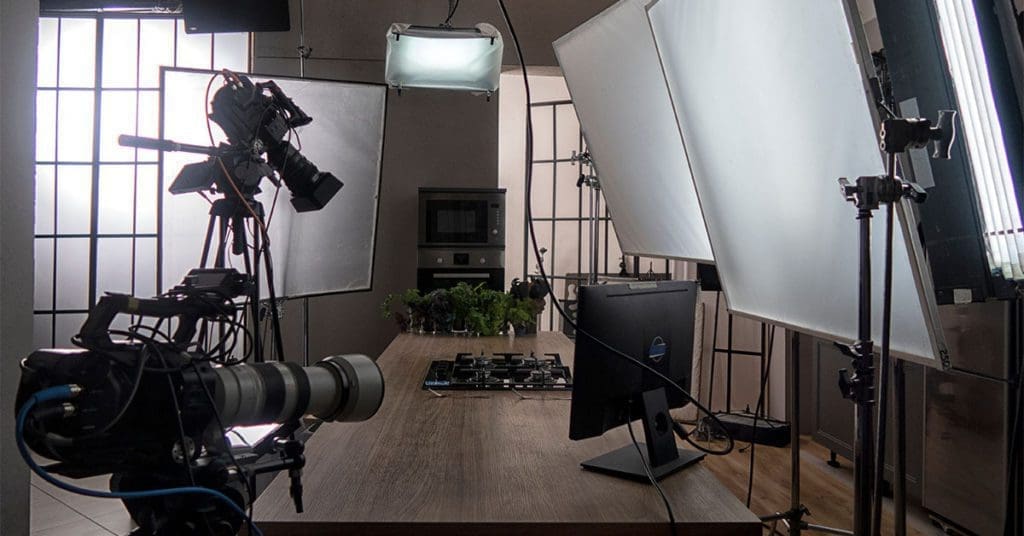 Video content is essential for B2B marketing in 2023. With an ever-growing digital landscape and content overload, marketers have to create content that captures attention quickly. Videos are one of the few content types that can do this and thus become the key to content engagement with customers. Video marketing provides a superior level of engagement than many other content formats, allowing for better connection with audiences. Something that is especially valuable in the complex B2B space. With its capacity to move content beyond words and deeper into visual storytelling, video puts audience reactions front center and turns passive views into active participation. Investing in video must be a priority for any marketer concerned with driving engagement with their products or services.
What is the goal of your video content?
In order to create the perfect video marketing strategy, you must first define your goal. This can be anything: raise brand awareness, generate leads and conversions, provide product or service information, or simply create a memorable experience for viewers. Once this is clear in your mind, you can begin crafting a plan that's tailored to achieving that objective. Also build in a system to measure your success or almost success.
How much budget do you have available?
Another step is to set a realistic video budget. One that will give it the best chance of success without draining resources from other areas of your business. Consider factors like production costs, distribution fees, software expenses (if applicable), and labor hours before settling on the amount you'll be able to allocate towards each phase of the project. This will help you plan accordingly and ensure that you're getting the most bang for your buck. This may be a few years old but I typically plan on $1,000 per edited minute (hired out). But with advancements in technology, video marketers are now turning to DIY efforts.
DIY video technology
Video is becoming increasingly accessible and cost efficient; this means that businesses now have the opportunity to invest in more creative content without breaking the bank. With modern tools like Pictory, GoAnimate, Biteable, MotionDen, and VideoScribe, filmmakers of any skill level can easily create compelling visuals with minimal effort.
Other key elements to consider
When crafting a B2B video marketing strategy there are a few key elements to keep in mind:
Platforms – Where will your videos be distributed? Which platforms will be used?
Content Strategy – What type of content will you produce? How often?
Tone/Style Guide – How should the videos be presented visually and verbally (i.e., animation, live action, etc.)?
SEO/SEM – How will you maximize visibility and track performance?
Analytics – What data points are essential for success (i.e., views, click-through rate, etc.)?
By ensuring that these questions are answered ahead of time, B2B marketers can create a comprehensive video marketing strategy that gets results.
How to create quality video content that resonates with your audience?
We all know that video has become an increasingly important tool for marketers looking to captivate their target audiences. So, how could you create engaging videos that resonates with your viewers and leaves them wanting more? The first step is to emphasize relevance. Make sure you're exploring topics or ideas that will bring value to those watching your video. Additionally, keep the language in layman's terms and be personable — injecting some humor or a unique spin on the subject matter can engage viewers who might be otherwise turned off by a monotone delivery. Crafting creative titles and descriptions for each piece of content also goes a long way toward helping boost viewership, as does being strategic about when you release new videos. With quality videos thoughtfully crafted around topics tailored to your audience's interests, you'll have no trouble bringing in more views and improving your B2B marketing engagement!
How to develop a video marketing strategy?
Creating a B2B video marketing strategy starts with understanding the goals of your organization and determining which strategies will help you reach them. Your video content should answer questions, tell stories, and simplify complex concepts in an easy-to-understand format for your target audience. It's important to ensure that each piece of content is meaningful and relevant — otherwise viewers may not engage with it. Once you have these elements in place, develop a plan for how often to post new videos as well as defining methods of distribution (e.g., social media posts or via digital marketing and email campaigns). Using analytics tools can help you further refine your approach by providing insight into what is working and what needs improvement. With a solid understanding of who you want to reach and what you want to say, a B2B video marketing strategy can be used to create engaging content that will help your business grow.
Finally, don't forget to keep an eye on new technology advancements. Video technologies such as virtual reality and streaming technologies are becoming more and more accessible every day, and they can help you reach new heights with your video marketing. As technology progresses, so too will the potential of B2B video marketing — just make sure that you're keeping up with the latest tools to helyou stand out from the competition. With the right strategies and techniques in place, there's no limit to the engagement you can create with B2B video marketing.
Strategies for using video in your marketing mix
Video marketing can be an amazing tool to add variety and pizazz to your content! It helps you communicate complex points to your target consumers in an entertaining and engaging way that written words can't always accomplish. When it comes to using video as a part of your B2B marketing mix, think about how it will fit into each stage of the customer journey. Understanding the goal of the content — awareness, consideration or conversion — can help you plan out an effective video strategy and make sure you don't overuse one type of video content at any given stage. You can also experiment with different types of videos, such as tutorials, interviews, or testimonial videos, to engage your audience.
For social media posts, and direct marketing campaigns, use a clip or icon of your full video and drive your audience to your website to view the video. I'd say use video elements in every marketing campaign moving forward. Use video in place of sales collateral as well as in your email marketing efforts. Video helps engage viewers and drive brand recognition and loyalty.
No matter what type of content you choose, using high quality video with thoughtful messaging is key for making sure your video resonates with viewers.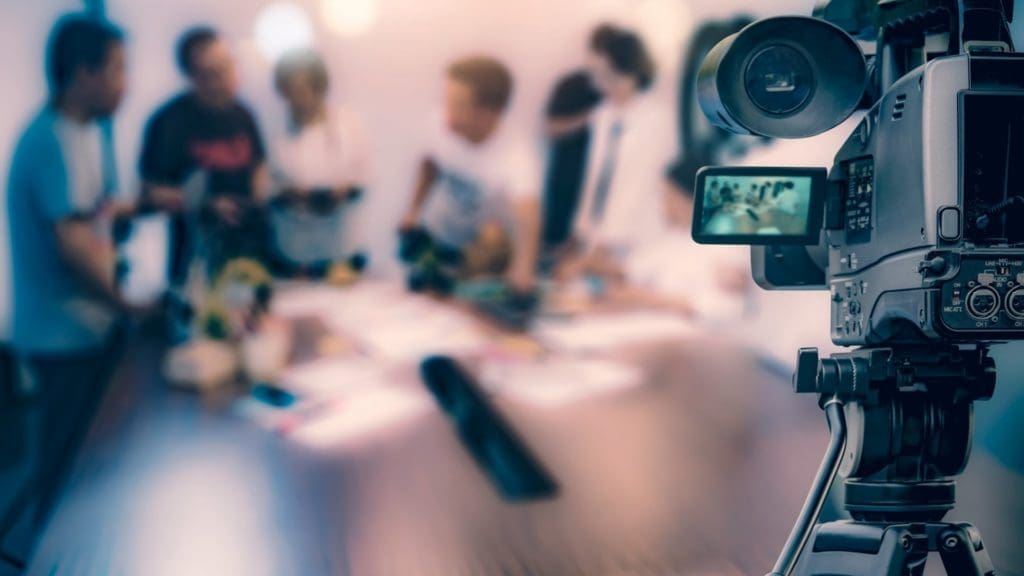 Types of videos to create
When it comes to creating videos for your B2B marketing mix, there are a few options you can explore to capture the attention of viewers. I've listed several below to consider.
Tutorial video
Tutorial videos are a great way to show viewers how to use your products or services. These can help your audience feel more comfortable with making a purchase decision.
Product demonstration video
Product demonstration videos are an effective way to engage potential customers and drive engagement. By using high quality video content with thoughtful messaging, you can create a successful B2B marketing strategy that will reach your target audience and help them make informed decisions.
Interview video
Interviews with customers and industry experts are a great way to connect with potential buyers and show them how your products or services could benefit them.
Interview series video
Creating an interview series helps establish yourself as an authority in the industry and establishes trust among customers. Interviews can also be used to showcase customer success stories, which can be powerful motivators for buying decisions.
Explainer video or how to videos
Explainer videos (or how to videos) are a great way to quickly and succinctly explain complex concepts or topics. These types of videos can help viewers understand the value of your products or services along with product benefits. This will help your audience make an informed buying decision.
Case study video
Case study videos are a great way to show potential customers the value of your products or services. By using real life examples, you can explain how customers have benefited from using your product in a tangible way. This type of content will help viewers understand why they should make a purchase decision and provide them with valuable information that can ultimately lead to more conversions.
Success video
Success videos are a great way to show potential customers the success stories of your current customers. By sharing customer stories, you will be able to reach more people and increase brand loyalty.
Testimonial video
Customer testimonial videos are a great way to engage viewers and establish trust. By featuring real customer stories, you can demonstrate the value of your product or service in an authentic way while also showcasing satisfied customers.
Unique application video
Unique application videos are a great way to showcase how products or services can be used in new and innovative ways. By showing viewers how they can use your product or service in their own lives, you'll help them make the connection between the features of your product or service and potential benefits for them.
Blog content video
Blog content videos are great for sharing helpful tips and advice with your audience. By creating short, informational videos that can be shared on social media platforms such as YouTube, you can help viewers learn more about your product or service in an engaging way.
Social media video
Social media videos are a great way to reach your audience in an engaging way. By creating short videos that can be shared on social platforms, you can quickly explain what your product or service is and why viewers should consider making a purchase. Additionally, including calls-to-action in your videos will help drive conversions.
Educational video
Educational videos are a great way to help your audience understand complex topics or concepts. By creating videos that teach viewers about important topics in the industry, you can establish yourself as an authority and increase brand awareness. Additionally, educational content can increase customer loyalty and trust.
Animated video
Animated videos are an effective way to explain complex topics or concepts in an engaging way. By creating a colorful, eye-catching animation that explains the features of your product or service, you can capture viewers' attention and help them make an informed buying decision.
Event teaser video
Event teaser videos are a great way to create anticipation and excitement for upcoming product launches, conferences or other events. By creating a short video that features snippets of what attendees can expect, you can get people excited about attending or learning more about your product or service.
Brand video
Brand videos are a great way to tell the story of your company and what makes it unique. By creating a compelling narrative that showcases who you are, what you do, and why people should choose your brand, you can establish trust among customers and help them make an informed buying decision.
Live video
Live videos are a great way to engage with prospects in real-time. By broadcasting events or webinars live, you can create an interactive experience for viewers and answer any questions they may have about your product or service that could help them make a purchase decision.
Live streaming event video
Live streaming event videos are an effective way to engage viewers and make sure your content is seen. By live streaming events, you can give viewers the opportunity to interact with you in real-time and ask questions about your product or service. Additionally, by recording the event, you can repurpose this content for future use as well.
Landing page video
Creating landing pages with video content can help capture potential customer's interest and encourage them to take action. By including videos on your landing pages, you can provide viewers with more information about your product or service and give them a reason to convert.
Website homepage video
Creating a video for your website's homepage is an effective way to communicate what you do and why customers and prospects should choose your product or service. By adding video clips on the homepage, you can quickly explain who you are and how your product or service can help improve their lives. This will help engage viewers and entice them to explore more about your brand.
Whatever type of video you choose, make sure it's relevant, entertaining, and interactive so that viewers will be drawn in and keep coming back for more. In addition, it can help fill your sales funnel (sales and leadership will like this!). With the right techniques and messaging, you can create an effective marketing strategy that will help drive conversions for your business.
What video format to use
Now to touch on the technical side a bit. When it comes to video format, there are a few different options you can choose from.
The most popular format is MP4 (MPEG-4). This type of video file is highly versatile and can be played on most devices and platforms. Additionally, it has good compression which means you can make videos with high quality while still keeping the video size small.
Another popular format is WebM. While this type of file isn't as widely supported as MP4, it does have better compression and smaller file sizes than other formats such as AVI or MOV. WebM files are also usually more efficient in terms of bandwidth usage, so if your goal is to reach viewers who may have slower internet connections, this could be the way to go.
Finally, there is the GIF format. While this isn't technically a video format, it can be used to create short looping animations that are engaging and eye-catching. If you're looking for an attention grabbing way to deliver your message, this could be the format for you.
Don't be hesitant to create videos in a few different formats to see what works best for your audience!
Tips for optimizing your videos for search engines and social platforms
Using video to increase content engagement is a great way to make your B2B marketing more effective. But, in order to get the most out of it, you need to optimize your videos for search engine and social platforms. This includes making sure your video content is keyword-specific and relevant to potential viewers as well as optimizing titles, descriptions, tags and thumbnails. Additionally, on social media platforms like Facebook Live or Twitch, viewership increases are contingent upon building anticipation ahead of time by engaging audiences through techniques like creating a trailer for your broadcast or setting aside promotional funds for sponsored content related to the event. With careful optimization and promotion of your videos across digital channels, you'll be sure to set yourself up for maximum opportunity to engage with consumers.
Best practices for assessing the impact of your video
Getting the most out of your video content requires intentional assessment of its impact on your marketing goals. To do this, start by setting clear objectives for each video you produce and track progress with key performance indicators that closely tie to those objectives. Pay attention to customer feedback and analyse engagement metrics like view counts, click-through rates, and time spent watching to see which videos are driving the most interaction. Additionally, use surveys to gather direct feedback from viewers, then use it to refine your content and keep the audience engaged. With a data-driven approach, you'll be able to continually evaluate and adjust your strategy for creating successful B2B videos.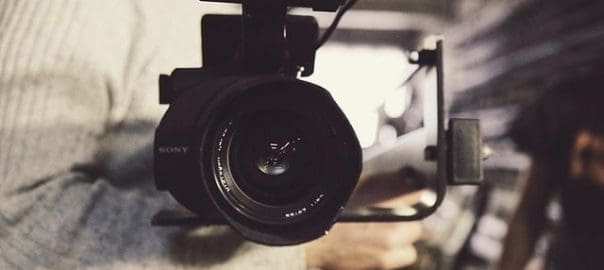 Ways to leverage video for maximum results in your content strategy
Leveraging the power of video can be a great way to add more life to your B2B content marketing strategy. Used effectively, it can not only help increase engagement with your target audience but also lead to better communication and encourage an overall better customer experience. Through effective use of storytelling and by emphasizing visuals, you can demonstrate key points in a creative and entertaining way. Take time to plan out the types of videos that will best showcase your brand and message, from live events or interviews to graphical explainer videos. It will also hep in generating brand awareness! With some thought put into it, leveraging video for maximum results in your B2B content strategy is within reach.
Summary
In summary, video marketing and video content is potentially the most powerful form of marketing for B2B companies. It presents an unparalleled opportunity to engage users in a more meaningful way. But it's important to approach video production strategically, from quality content creation through optimization and analytics. Luckily, there are plenty of straightforward approaches and tools you can use to ensure success. With a well-crafted strategy, video can enhance every component of your marketing mix, and marketing campaign. It provide you with invaluable insight into effective outreach channels.
Together with proven best practices for assessment and optimization, video offers many options for generating increased engagement with your target audiences when used correctly. Look at your multiple channels and place video where appropriate and replace or augment your marketing tools.
Be sure to watch your metrics and adjust where needed to drive engagement.
Finally, don't forget to share what has worked well for your company. What do you think are the most successful elements of a B2B content strategy? Share your thoughts in the comment section below!